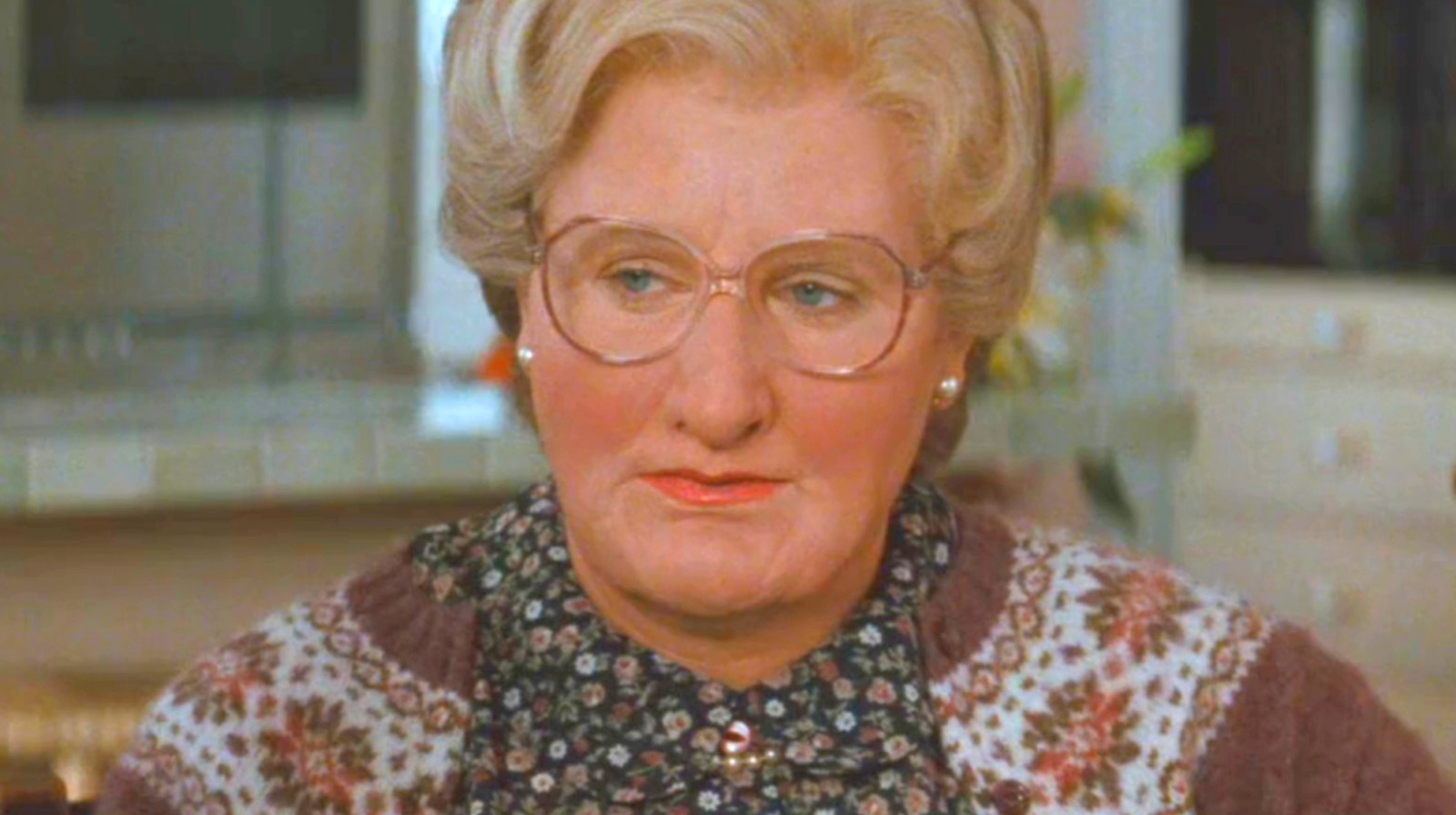 Long before the online world found fascination in the idea of an R-rated "Mrs. Doubtfire," it turns out that a sequel was coming together. Chris Columbus has revealed that back in the early 2000s, he and Robin Williams began toying with the idea of a second "Mrs. Doubtfire" film. However, they couldn't get the ball rolling on the continuation until they were presented with what they felt was the perfect story opportunity. "We said for years that we would never do it. Then somebody came up with a really interesting idea, and we agreed to develop a script," Columbus recalled.
With that, Columbus and Williams were ready to properly get started on "Mrs. Doubtfire 2." Such plans came to a screeching halt in 2014 when it came to light that Williams had died, and by the sound of it, Columbus has no plans to return to the character without the legendary actor. "That was the last time I saw Robin, sadly, when we were talking about the sequel to 'Mrs. Doubtfire'…It definitely will never happen now," he added (via Entertainment Weekly), and his stance is far from difficult to understand. Without Williams, how would a "Mrs. Doubtfire" continuation even work?
Even though "Mrs. Doubtfire 2" is completely off the table, hopefully, an R-rated edit of the original isn't entirely out of reach.