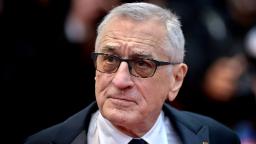 CNN
 — 

A woman has been arrested in connection with the death of Robert De Niro's grandson, a law enforcement source with knowledge of the investigation told CNN Friday.
Leandro De Niro Rodriguez died age 19, according to an announcement from his mother Drena on social media earlier this month. No cause of death was shared.
The law enforcement source told CNN a woman named Sofia Marks was taken into custody on a charge of selling drugs to a minor. Marks has not been charged with murder, the source said. This is a "probable cause arrest" and the investigation is ongoing, according to the source. CNN is attempting to identify legal representation for Marks.
The Southern District of New York has taken over the case, the source said.
After her initial post announcing her son Leandro's death, Drena de Niro later said in the comments section of the post "Someone sold him fentanyl laced pills that they knew were laced yet still sold them to him so for all these people still f**king around selling and buying this sh*t, my son is gone forever."
Nearly 70,000 people in the US died of drug overdoses involving fentanyl in 2021, almost a fourfold increase over five years, according to a recent report from the US Centers for Disease Control and Prevention. By 2021, about two-thirds of all overdose deaths involved the potent synthetic opioid, it found.
At the time of Leandro De Niro's passing, his grandfather Robert De Niro expressed grief over the loss in a statement to CNN:
"I'm deeply distressed by the passing of my beloved grandson Leo. We're greatly appreciative of the condolences from everyone. We ask that we please be given privacy to grieve our loss of Leo."